Cabo vacation rentals on upcoming holidays in Mexico.
Mexico is a country known for its rich heritage and traditions. Because of this, Mexicans celebrate a lot of holidays throughout the year to honor their loved ones, their history, their faith, and their resilience as a people. The Catholic faith is predominant in Mexico and many Mexican holidays are centered around faith, with large-scale festivities and celebrations taking place around Easter, Christmas, and other occasions in the Christian calendar. When booking cabo vacation rentals, be sure to check the calendar for celebrations that may be taking place while you visit. Taking part in these traditional festivities is a great way to learn more about Mexican culture and traditions.
There are so many interesting holidays in Mexico, and many are unique to the county. Some of Mexico's traditions and celebrations have even been recognized by UNESCO, the United Nations Educational, Scientific and Cultural Organization.
One of the most well-known and most unique holidays celebrated in Mexico is Día de Muertos, also known as the Day of the Dead. Día de Muertos is one of the most magical holidays you can experience when visiting Mexico. This celebration takes place in early November, so consider booking your villa rental in los cabos during this time so you can witness the wonder of this special holiday for yourself.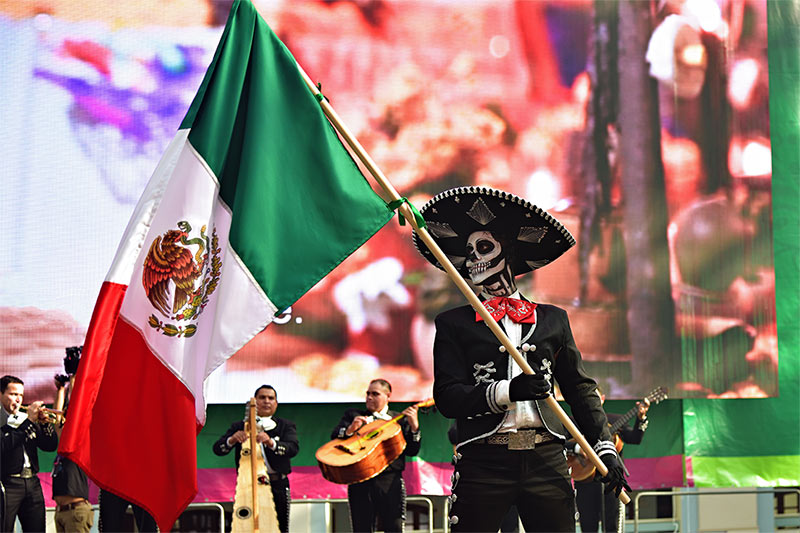 Without a doubt, the best way to experience Mexican holiday festivities is by actually being in Mexico. Private rentals in Los Cabos Mexico allow you to take part in celebrations while giving you a quiet place to relax and unwind after a long day of partaking in festivities. The private chef at Villa Las Palmas can even tailor your meals to suit the holiday with traditional foods based on the occasion.
Mexico is well known for its celebrations. The people of Mexico love to experience life to the fullest, and their holidays reflect this and the love they have for their heritage. We've provided a list below of every Mexican holiday throughout the year for you to consider when booking your villa rental in los cabos.
Experience our outstanding services to enjoy a relaxing vacation. Book your Cabo luxury villa rental today.
Statutory holidays in Mexico
New Year's Day - January 01
Constitution Day - First Monday in February
Benito Juarez's Birthday - Third Monday in March
Maundy Thursday - The Thursday before Easter
Good Friday - The Friday Before Easter
Labor Day - May Day
Independence Day - September 16
Day of the Pluricultural Nation - October 12
Day of the Dead - November 02
Revolution Day - November 12
Day of the Virgin of Guadalupe - December 12
Christmas Day - December 25
Festive traditional Mexican Holidays
Epiphany - January 06
Candlemas - February 02
Carnival - Thursday to Tuesday before Ash Wednesday
Valentine's Day - February 14
International Women's Day - March 8
Holy Thursday - March or April
Good Friday - March or April
Children's Day - April 30
Mother's Day - May 10
Teacher's Day - May 15
Students' Day - May 23
Father's Day - Third Sunday of June
All Saints' Day (Day of the Dead) - November 1
All Souls' Day (Day of the Dead) - November 2
Feast of Our Lady of Guadalupe - December 12
Las Posadas - December 16–24
Christmas Eve - December 24
Holy Innocents Day - December 28
New Year's Eve - December 31
Civic holidays in Mexico
Mexican Army Day - February 20
Flag Day - February 24
Anniversary of the Oil Expropriation - March 18
Heroic Defense of Veracruz - April 21
Fifth of May - May 5
Miguel Hidalgo's birthday - May 8
National Maritime Day - June 01
Anniversary of the "Boy Heroes" or "Heroic Cadets" - September 13
Cry of Dolores - September 16
Culmination of the Mexican War of Independence - September 27
Morelos' birthday - September 30
Columbus Day - October 12
Mexican Navy Day - November 23