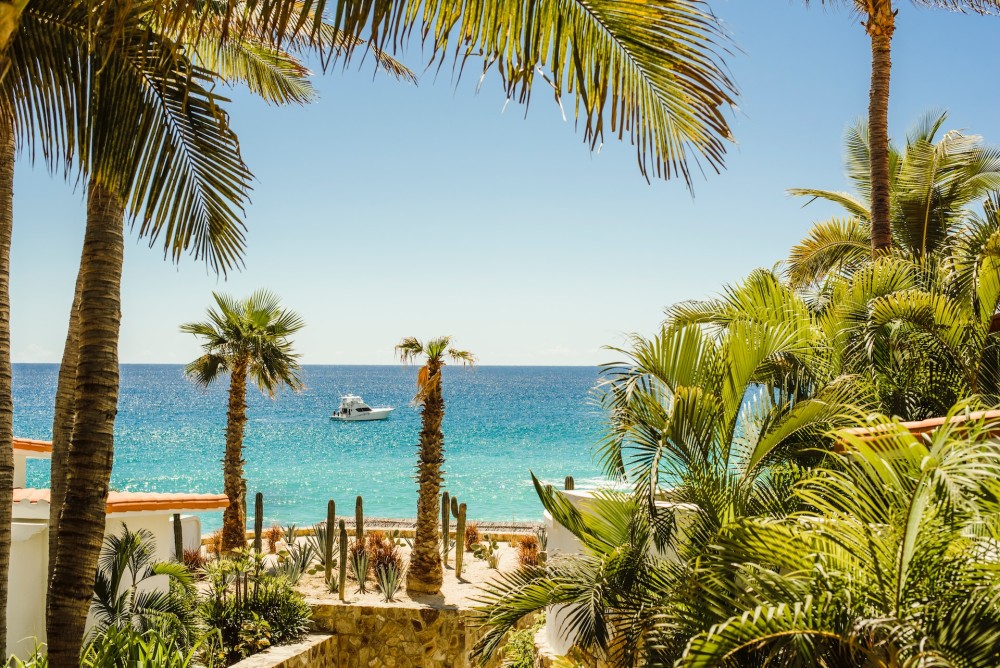 The Top Cabo Vacation Rentals offering Views of the Ocean
March 29, 2023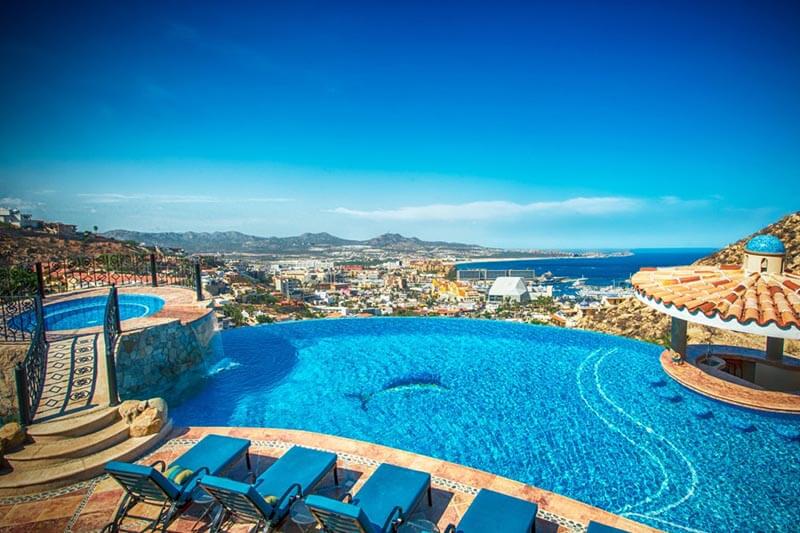 Experience Ultimate Private Pool Relaxation with a Villa Rental in Cabo
May 24, 2023
Live Like Royalty with Top Vacation Rentals in Cabo San Lucas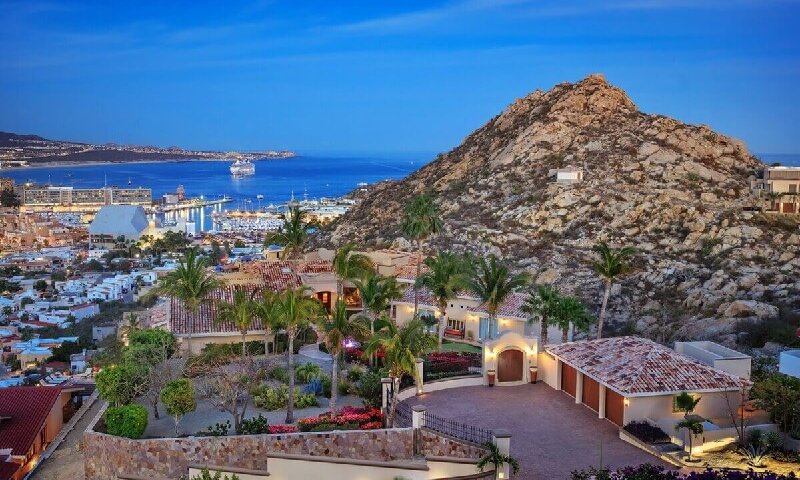 Dreaming of a luxurious getaway where you can relax, unwind, and experience the opulence of royalty? Look no further than Cabo San Lucas, a premier destination known for its stunning beaches, vibrant nightlife, and world-class amenities. To elevate your vacation experience to new heights, consider staying in one of the top vacation rentals available in Cabo San Lucas. In this blog post, we will explore the benefits of cabo luxury house rentals, highlight popular activities and attractions, and provide valuable tips for booking the perfect vacation rental.
The Benefits of Vacation Rentals
Choosing a vacation rental over a traditional hotel offers a range of benefits that can enhance your overall vacation experience. Some advantages include:
Space and Privacy: Vacation rental houses in Cabo San Lucas provide ample space, allowing you to spread out and relax in a home-like environment. Enjoy privacy, whether you're traveling with family, friends, or a significant other.
Luxury and Comfort: Luxury houses and villas in Cabo San Lucas offer high-end amenities and exquisite interiors, ensuring a comfortable and lavish stay. From private pools and hot tubs to gourmet kitchens and breathtaking ocean views, these rentals provide the ultimate in opulence.
Cost-Effectiveness: Vacation rentals can be a cost-effective option, especially for larger groups or extended stays. Splitting the cost among multiple guests can often result in significant savings compared to booking multiple hotel rooms.
Flexibility and Convenience: Vacation rentals offer the convenience of home-like amenities, such as fully equipped kitchens, laundry facilities, and spacious living areas. Enjoy the freedom to cook meals, entertain guests, and relax at your leisure.
Popular Activities and Attractions in Cabo San Lucas
Cabo San Lucas is not only known for its luxurious vacation rentals but also for its diverse range of activities and attractions that cater to every traveler's interests. Here are some
Popular activities and attractions in Cabo San Lucas that will enhance your stay:
Beaches and Water Sports: Cabo San Lucas is blessed with pristine beaches that offer breathtaking views and a variety of water activities. Spend a day at Medano Beach, the most popular beach in the area, where you can soak up the sun, swim in the crystal-clear waters, or engage in thrilling water sports such as snorkeling, scuba diving, jet skiing, and paddleboarding. Lover's Beach, accessible by boat, provides a secluded and romantic setting with stunning rock formations and calm waters ideal for swimming.
Land's End and El Arco: A visit to Cabo San Lucas would not be complete without experiencing the majestic Land's End and El Arco. Embark on a boat tour or take a water taxi to Land's End, where you can witness the awe-inspiring rock formations rising from the sea. The most famous among them is El Arco, a natural arch that stands as an iconic symbol of Cabo San Lucas. Capture stunning photographs, observe sea lions, and admire the beauty of this unique geological formation.
Vibrant Nightlife: As the sun sets in Cabo San Lucas, the city comes alive with its vibrant nightlife. Experience the energetic atmosphere as you explore the city's numerous bars, clubs, and restaurants. The Marina and downtown area are particularly lively, offering a range of options for entertainment and socializing. Dance the night away to live music, enjoy delicious cuisine, sip on cocktails, and immerse yourself in the energetic ambiance of Cabo's nightlife scene.
Sportfishing: Cabo San Lucas is renowned as one of the world's premier sportfishing destinations. Whether you are an experienced angler or a novice seeking an exciting adventure, the waters of the Pacific Ocean and the Sea of Cortez offer excellent fishing opportunities. Charter a fishing boat and try your luck at catching marlin, dorado, tuna, and other prized game fish. The thrill of reeling in a big catch against the backdrop of Cabo's stunning coastline is an experience not to be missed.
Golfing: For golf enthusiasts, Cabo San Lucas offers world-class golf courses with breathtaking ocean views and challenging layouts. Play a round of golf at courses designed by legendary golfers such as Jack Nicklaus and Greg Norman. Enjoy the perfect blend of natural beauty and top-notch golfing facilities that make Cabo San Lucas a premier destination for golf lovers.
Ecotourism and Adventure: Immerse yourself in the natural wonders surrounding Cabo San Lucas through various eco-adventures. Embark on a whale-watching tour during the winter months to witness the majestic migration of whales. Explore the stunning landscapes of the Baja Peninsula through hiking, ATV tours, or zip-lining. Discover the diverse marine life through snorkeling or scuba diving excursions. Cabo San Lucas offers a wide range of adventure activities for nature enthusiasts seeking an adrenaline rush.
Tips for Booking the Perfect Vacation Rental
Consider the following tips when booking a vacation rental in Cabo San Lucas:
Start Early: Begin your search and booking process well in advance to ensure availability and secure your desired luxury house or villa.
Determine Your Needs: Assess your preferences and requirements, such as the number of bedrooms, amenities, location, and budget, to narrow down your options and find the perfect vacation rental that meets your needs.
Read Reviews and Research: Take the time to read reviews from previous guests to get an idea of their experiences with the rental property and the property management company. Conduct thorough research on the rental's location, proximity to attractions, and safety considerations.
Work with a Reputable Rental Agency: To ensure a seamless booking experience and access to high-quality vacation rentals, consider working with a reputable rental agency or platform that specializes in luxury rentals in Cabo San Lucas. They can provide expert advice, offer a wide selection of properties, and assist you throughout the booking process.
Communicate with the Property Owner or Manager: Before finalizing your booking, communicate directly with the property owner or manager to address any questions or concerns you may have. Clarify details regarding check-in procedures, additional fees, cancellation policies, and any specific requests or requirements.
Consider Additional Services: Some vacation rentals, like Villa Las Palmas, offer additional services, such as private chefs, housekeeping, and transportation arrangements. Determine if these services are important to you and inquire about their availability and associated costs.
Purchase Travel Insurance: Protect your investment by purchasing travel insurance that covers trip cancellations, unforeseen events, and any potential damages to the rental property during your stay.
Conclusion
Embark on a royal vacation experience in Cabo San Lucas by choosing one of the top vacation rentals available in this enchanting destination. Indulge in the luxury, comfort, and privacy offered by these exquisite houses and villas, and enjoy the wealth of activities and attractions that Cabo San Lucas has to offer. By following the tips for booking the perfect vacation rental, you can ensure a memorable and opulent getaway that exceeds your expectations. Live like royalty during your next vacation and create unforgettable memories in the breathtaking paradise of Cabo San Lucas.
Immerse yourself in the beauty and luxury of our exclusive house in Cabo San Lucas, nestled within one of the world's most breathtaking estates. Here, you can savor the tranquility of gentle ocean breezes, witness fiery sunsets, and bask in the romance of moonlit evenings, all while enjoying the privacy and comfort of your own infinity pool and private terrace.
If you're in search of the ultimate Cabo luxury house rental that grants you access to magnificent beaches, exciting water-based activities, and vibrant nightlife, look no further than Villa Las Palmas. Situated in the prestigious Pedregal neighborhood, our villa offers an unrivaled level of opulence, ensuring a truly exceptional experience. You'll have easy access to the stunning beaches and the vibrant atmosphere of downtown, where you can indulge in fine dining, immerse yourself in the thriving art scene, indulge in luxurious shopping, and revel in the vibrant nightlife. At Villa Las Palmas, you're never far from the heart of the action.
With its wealth of high-end amenities, our villa sets the stage for an idyllic tropical wedding, an unforgettable family vacation, or an intimate couple's retreat. Whether you're planning a grand celebration or seeking a private oasis for relaxation, our villa provides the perfect backdrop. Prepare to create memories that will last a lifetime as you luxuriate in the splendor of our Mexican paradise.
Are you ready to embark on a truly extraordinary vacation experience? Contact us today to secure your reservation and ensure that your Mexican getaway exceeds all expectations. Villa Las Palmas awaits, ready to envelop you in a world of elegance, serenity, and unparalleled luxury.