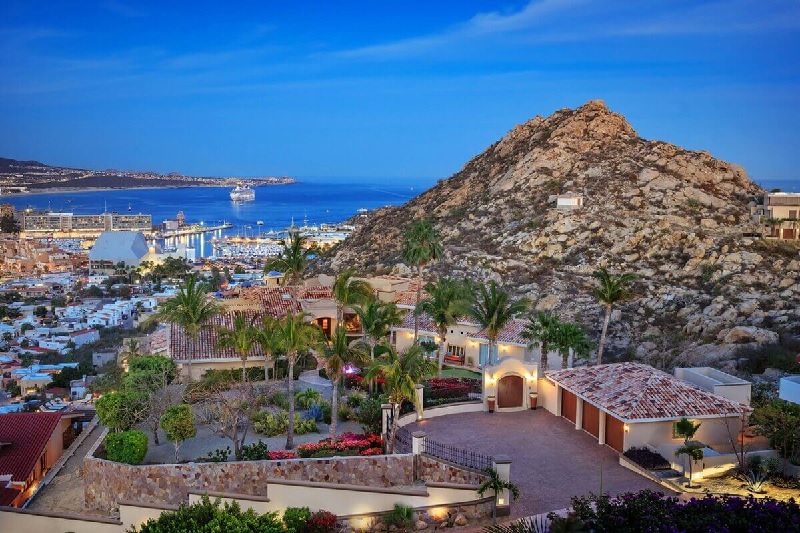 Live Like Royalty with Top Vacation Rentals in Cabo San Lucas
May 8, 2023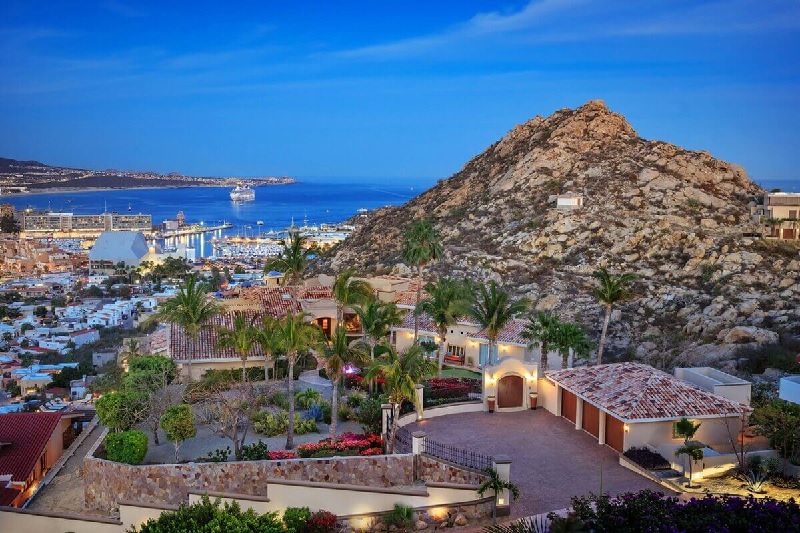 The Best of Both Worlds: Los Cabos Vacation Rentals for Luxury and Adventure Seekers
July 17, 2023
Experience Ultimate Private Pool Relaxation with a Villa Rental in Cabo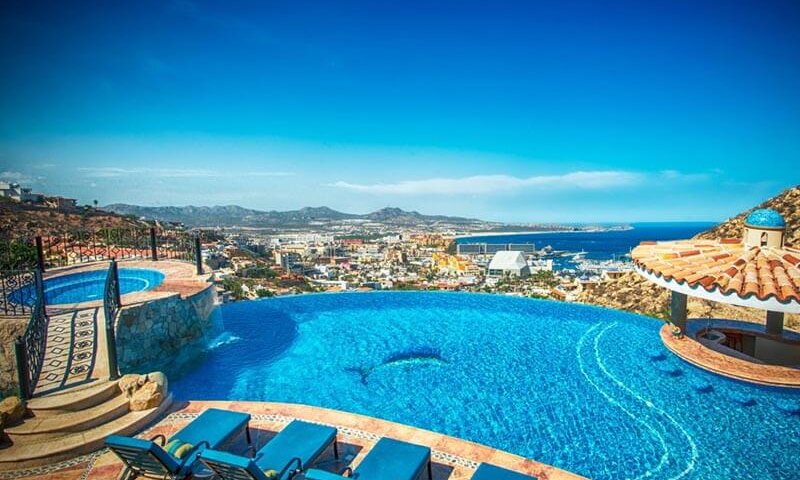 Imagine escaping to your own private paradise, where you can relax and unwind in a tranquil setting surrounded by stunning views and luxurious amenities. A villa rental in Cabo San Lucas offers the perfect opportunity to indulge in ultimate relaxation with your very own private pool. In this blog post, we will explore the benefits of villa rentals in Cabo, delve into the ultimate private pool experience, highlight popular activities and attractions in the area, and provide valuable tips for booking the perfect villa rental to ensure a memorable and rejuvenating vacation.
Benefits of Villa Rentals in Cabo
Opting for a luxury villa with a private pool in Cabo San Lucas over a traditional hotel stay provides a range of advantages that enhance your vacation experience. Here are some key benefits:
Privacy: Enjoy complete privacy and seclusion in your own private oasis. Villa rentals offer a serene escape where you can relax without any disturbances, making them an ideal choice for couples seeking a romantic retreat or families wanting quality time together.
Space and Comfort: Villas are typically spacious and offer ample room for relaxation and entertainment. With multiple bedrooms, living areas, and outdoor spaces, you and your loved ones can spread out and enjoy the comforts of a home away from home.
Private Pool: The highlight of a villa rental in Cabo is undoubtedly the private pool. Lounge poolside, soak up the sun, take refreshing dips, and enjoy uninterrupted moments of relaxation in the privacy of your own personal paradise.
Breathtaking Views: Many villas in Cabo are strategically located to offer breathtaking views of the surrounding landscapes, whether it's the sparkling ocean, majestic mountains, or lush greenery. Immerse yourself in the beauty of your surroundings as you unwind by the pool.
The Ultimate Private Pool Experience
Indulging in the ultimate private pool experience is the highlight of a villa rental in Cabo San Lucas. Here's what makes it so special:
Uninterrupted Relaxation: With your own private pool, you have the freedom to relax and unwind at your own pace. Lounge on comfortable sunbeds, sip on refreshing drinks or enjoy a good book as you soak in the tranquil atmosphere.
Privacy and Seclusion: Escape the crowds and enjoy a truly exclusive experience at a villa with a private pool. Without having to share the pool with other guests, you can fully immerse yourself in the serenity and beauty of your surroundings.
Spectacular Views: Whether your villa overlooks the ocean, mountains, or lush landscapes, the stunning views from your private pool elevate the experience to new heights. Watch the sun rise or set, marvel at the colors of the sky, and create memories against a backdrop of natural beauty.
Activities and Attractions in Cabo San Lucas
While the allure of your private pool may tempt you to spend all your time at the villa, Cabo San Lucas offers a host of activities and attractions to explore:
Beaches and Water Sports: Cabo is renowned for its pristine beaches and crystal-clear waters. Take a break from your private pool oasis and venture out to experience thrilling water activities such as snorkeling, scuba diving, paddleboarding, or simply strolling along the sandy shores.
Land's End and El Arco: Embark on a boat tour to Land's End, where you can witness the iconic rock formations and the famous El Arco. Marvel at nature's masterpiece as you cruise along the coastline and capture unforgettable photographs.
Golfing: Cabo boasts world-class golf courses designed by legendary architects. Tee off amidst breathtaking landscapes, stunning ocean views, and lush green fairways. Golf enthusiasts will find plenty of options to challenge their skills and enjoy a memorable round.
Tips for Booking the Perfect Villa Rental
To ensure a seamless and enjoyable villa rental experience in Cabo San Lucas, consider the following tips:
Define Your Requirements: Determine your specific needs and preferences for your villa rental. Consider the number of bedrooms, desired amenities, location, and budget. This will help you narrow down your options and find the perfect villa that meets your requirements.
Research and Compare: Conduct thorough research on reputable villa rental websites or work with a trusted rental agency specializing in luxury accommodations in Cabo. Compare different villas based on their features, reviews, pricing, and availability to make an informed decision.
Read Reviews and Testimonials: Take the time to read reviews and testimonials from previous guests who have stayed in the villas you are considering. Their feedback will provide valuable insights into the quality of the property, the level of service provided, and any potential issues to be aware of.
Communicate with the Property Owner or Manager: Prior to booking, reach out to the property owner or manager to clarify any questions or concerns you may have. Discuss details such as check-in and check-out procedures, payment terms, house rules, and any specific requests you may have to ensure a smooth and hassle-free experience.
Understand the Terms and Conditions: Familiarize yourself with the terms and conditions of the villa rental, including cancellation policies, additional fees, and any restrictions that may apply. Be sure to review the contract carefully before making a final commitment.
Consider Concierge Services: Some villa rentals offer concierge services that can enhance your stay. These services may include arranging transportation, booking restaurant reservations, organizing excursions, or providing in-house chefs. Determine if these services align with your needs and inquire about their availability and any associated costs.
Conclusion
Escape to a world of ultimate relaxation and luxury by booking a villa rental in Cabo San Lucas with a private pool. Indulge in the privacy and seclusion of your own personal paradise while enjoying breathtaking views, luxurious amenities, and complete serenity. Take advantage of the many activities and attractions Cabo has to offer, from pristine beaches to thrilling water sports and stunning natural landmarks. By following the tips for booking the perfect villa rental, you can ensure a memorable and rejuvenating vacation that exceeds your expectations. Immerse yourself in the epitome of relaxation and luxury with a villa rental in Cabo and experience the ultimate private pool getaway.
Immerse yourself in the epitome of luxury living at our exquisite villa in Cabo San Lucas. Meticulously designed to harmoniously blend indoor and outdoor spaces, our villa offers a seamless fusion of comfort, style, and breathtaking views. Step into a world where the boundaries between the pristine blue waters of the infinity pool, the marine expanse, and downtown Cabo dissolve, providing you with awe-inspiring vistas at every turn.
Relaxation knows no bounds as you indulge in the splendor of our large heated swimming pool, perfect for unwinding with your loved ones. Immerse yourself in the crystal-clear waters or find your own private haven as you luxuriate in our fabulous jacuzzi, melting away the stresses of everyday life. For the little ones, our kiddie pool promises endless fun and laughter as they splash and play to their heart's content.
If you're in search of a Cabo luxury home rental that offers an expansive outdoor living space, look no further than our villa. Our outdoor pool and gazebo capture the refreshing sea breezes, inviting you to bask in the gentle caress of the ocean air while lounging in our spacious pool. Whether you choose to start your day with an invigorating swim or unwind with an evening dip while witnessing stunning sunsets, our villa guarantees a truly unforgettable experience. Book your stay at Villa Las Palmas today.