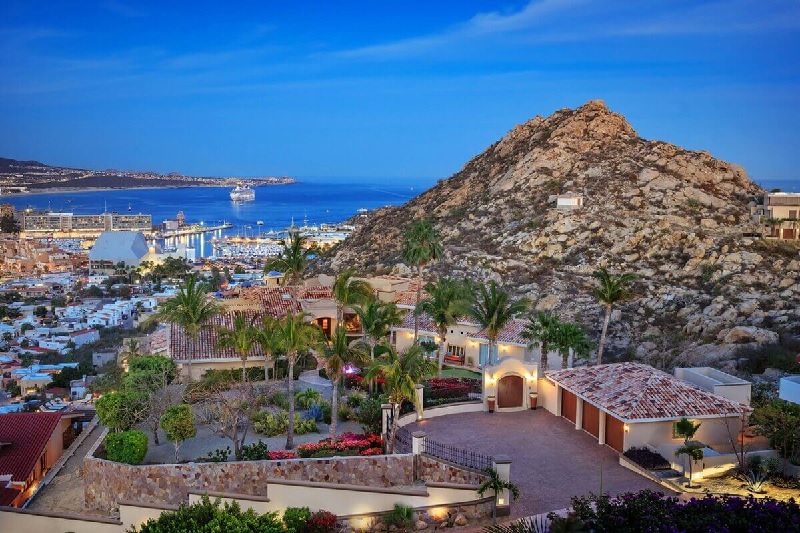 The Best of Both Worlds: Los Cabos Vacation Rentals for Luxury and Adventure Seekers
July 17, 2023
Creating Unforgettable Cabo Experiences: Must-Do Activities and Tours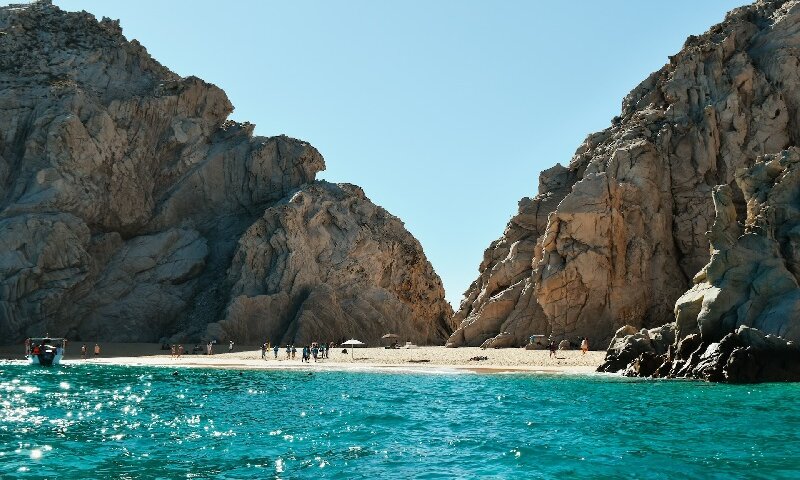 Nestled at the southern tip of Mexico's Baja California Peninsula, Cabo San Lucas is a spectacular travel destination known for its vibrant culture, natural beauty, and thrilling activities. From sun-kissed beaches and turquoise waters to captivating desert landscapes and a bustling nightlife scene, Cabo is a treasure trove of exciting experiences. Stay in the lap of luxury at Cabo luxury villa rentals, like Villa Las Palmas, to make your visit even more memorable. Now, let's dive into the must-do activities and tours that make a trip to Cabo truly exceptional.
Exploring the Pristine Beaches
Cabo San Lucas is synonymous with picturesque beaches that boast soft sand, crystal-clear waters, and stunning coastal views. Among these, Medano Beach is known for its lively vibe and range of water sports. You can soak in the sun, take a dip in the gentle waves, or partake in jet-skiing, kayaking, or paddleboarding.
For a more tranquil experience, head over to the secluded Lover's Beach or Divorce Beach. Accessible only by boat, these twin beaches offer a serene ambiance and striking rock formations that frame the Sea of Cortez. As you return to Villa Las Palmas, your Cabo luxury villa rental, after a day at the beach, the comfort and elegance of your surroundings will be a welcome retreat.
Thrilling Adventures on Land and Sea
Adventure enthusiasts have much to explore in Cabo. Start with a deep-sea fishing trip, an activity that draws thousands to Cabo each year. Known as the "Marlin Capital of the World", Cabo is an angler's paradise.
Scuba diving and snorkeling are also popular in Cabo's warm waters, offering stunning views of colorful reefs and marine life. Cabo Pulmo National Park, a UNESCO World Heritage Site, is one such breathtaking location for underwater exploration.
For a rush of adrenaline on land, embark on a desert ATV tour, a zip-lining adventure, or a camel safari. These experiences offer a unique way to discover Cabo's contrasting landscapes.
Immersing in Cultural Delights
Cabo's rich culture and history are another aspect that visitors should explore. A walking tour of San Jose del Cabo, Cabo's charming sister city, offers a glimpse into authentic Mexican culture. Its cobblestone streets are lined with art galleries, quaint boutiques, and historic buildings.
Don't miss the Thursday night Art Walk from November to June, where galleries open their doors for visitors to explore while enjoying local music and cuisine.
Sunset Cruises and Nightlife
Sunset cruises are a Cabo staple, offering spectacular views of landmarks like the famous El Arco as the sun dips below the horizon. Many cruises also offer dinner and drinks, making it a romantic or fun night out.
As darkness falls, Cabo's vibrant nightlife comes alive. Whether you want to dance the night away at a trendy nightclub, enjoy a quiet drink at a wine bar, or try your luck at a casino, Cabo has something for everyone.
Family-Friendly Experience
Cabo offers plenty of fun for families too. Kids will love visiting the Cabo Dolphins Center to interact with dolphins or the Wirikuta Botanical Cactus Garden to explore the desert flora. A glass-bottom boat tour is another exciting activity that offers a chance to spot marine life and view Cabo's famous landmarks.
Cabo luxury villa rentals like Villa Las Palmas offer family-friendly amenities such as spacious rooms, a private pool, and a fully-equipped kitchen, ensuring a comfortable stay for everyone.
Wrapping Up
Cabo San Lucas offers a myriad of unforgettable experiences, from adventurous pursuits and cultural immersion to simply enjoying stunning natural beauty. With Cabo luxury villas as your base, like the serene and luxurious Villa Las Palmas, you can truly enjoy all that this wonderful destination has to offer.
Whether you're strolling along the pristine beaches, exploring the vibrant marine life, immersing in local culture, or simply savoring a stunning sunset from your villa's private terrace, Cabo promises to create memories that will last a lifetime. It's time to start planning your Cabo adventure!
About Villa Las Palmas
Villa Las Palmas is a stunning 14,000-square-foot property in the exclusive Pedregal area of Cabo San Lucas. Completely renovated in 2015, this home provides an ultimate luxury experience in a sought-after vacation destination. It features six spacious guest suites, all with king beds, accommodating up to 18 people, making it ideal for luxury vacations, corporate events, and special occasions.
One of the villa's standout features is its extensive outdoor entertaining space, including a heated infinity pool and jacuzzi. These offer unmatched views of downtown Cabo, the marina, and the Sea of Cortez. A dedicated guest experience coordinator is available 24/7 to cater to guests' needs, from arranging transportation and restaurant reservations to on-site spa services, grocery shopping, and event planning, ensuring a comfortable and hassle-free stay. Book your stay at Villa Las Palmas today.